We are a leading designer and fabrication company specialising in point of purchase (POP) displays for product placement in all retail sectors.
You explain, we listen.
Tell us what style and size of POP display unit you have in mind and any other important details.
We design, you approve.
After carefully listening to your request we will design and fabricate a prototype for you to approve or make amendments to.
We fabricate.
Once you are completely happy with your design we will manufacture your order and deliver it to your door.
Some Recent Work by Acryfab Plastics
Below are some short videos of recent projects carried out by Actyfab Plastics where we manufactured and fully fitted Covid-19 Protective Screens in the form of cube dividers for protection between seating.
We can build and fit to suit any waiting room or office space. This project was fitted with 40mm profile and 5mm polycarbonate. All parts are bolted and locked together. They are easily cleaned and suitable for all environments such as medical centers, hospital waiting rooms, doctors surgeries and office spaces.
NEW – Coronavirus COVID-19 Protector Screens
In response to the current Coronavirus pandemic we have been contacted by numerous pharmacies, retailers and other organisations to manufacture these high quality COVID-19 Sneeze Guard Protector Screens. If you would like one for your business, please do not hesitate to contact Mike on 087 697 4285
Protects staff from sneezes and other germs while dealing with customers.
Sits neatly on the countertop - no fitting required.
Manufactured in robust, clear PETG material.
Dimensions: H 740mm x W 620mm x D 200mm
Can also be utilised as a cash register protector.
Call or enquire for pricing.
Portable Protector Screen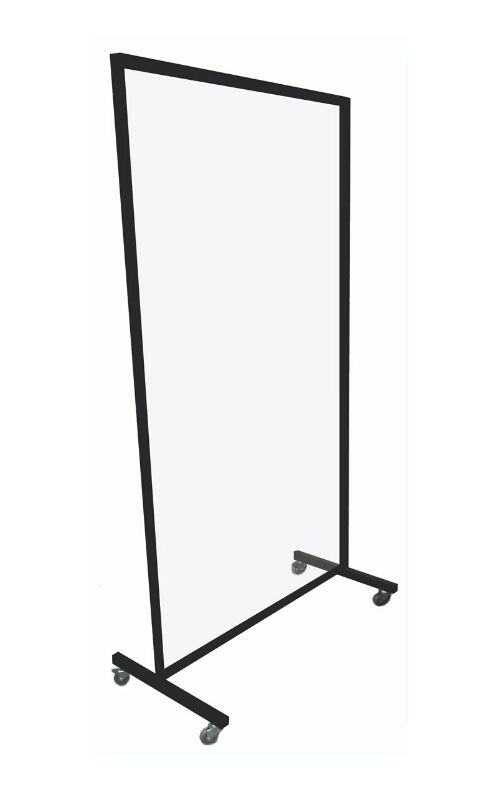 Increase Product Sales
Streamline Product Placement
Improve Brand Recognition 
Your Design
Work with us on what style and shape of display unit you want for your products and any particular functionality it must include. 
Your Branding
Choose your own company logo and colours and we'll brand your new display units.
Your Size
We will ensure we create the exact size of display unit to suit the area you want to display your merchandise.
HIPS - High Impact Polystyrene
We have worked with many fantastic companies in recent years ranging from small start-ups to larger companies and organisations. The aim is always to help you create a display unit that is both functional and eye-catching.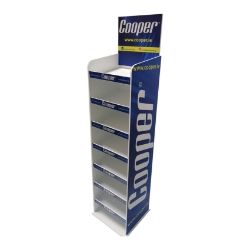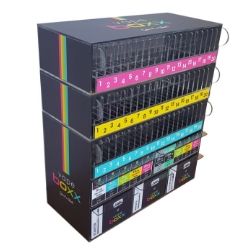 FMCG Distributors
Increase your monthly sales figures by showing your product lines in the best light possible with bespoke display units.
Branding Agencies
Help your clients sell more with beautiful POP customised display units for their merchandise.
Large Brands
For larger brands you can rest at ease, confident we can fulfill large orders efficiently and a with high quality service.
SME's
From small to medium size businesses we will work hand-in-hand with you to create suitable POP displays.
New Businesses
Speed up your route to market by working directly with us to create retail display units which reflect your new product range. 
Pharma/Healthcare
We can design and create specific solutions for Pharma, Healthcare, Hospitals and Medical Supplies.  
Dermot O'Donnell - Sales Director, Taste of Goodness
"AcryFab always deliver on their promises. They are professional in all they do and particularly in the ability to listen to our ideas. They always deliver on what we ask for."
Keith Flynn - Sales Director, Hale Vaping
"AcryFab have been the main supplier of all our POS displays since 2016. Our relationship is strong with them due to the fact that they are focused on the needs of our business."
We Design.
We pride ourselves in our ability to provide you with a design that meets your needs with regard size, shape, functionality and style. 
We Fabricate
Using high quality materials such as acrylic or foamex and modern machinery we can fabricate small prototypes or large orders specific to your requirements.
We Deliver
Not only will we deliver your project to the highest standard, we'll deliver it to your door, providing you with a complete end-to-end solution.
"Customers don't measure you on how hard you tried, they measure you on what you deliver"
STEVE JOBS