Ranging from stylish shop display units for the retail sector to more functional units and holders for other sectors, below you'll find a sample of some of our recent creations.
NEW – Coronavirus COVID-19 Protector Screens
In response to the current Coronavirus pandemic we have been contacted by mumerous pharmacies, retailers and other organisations to manufacture these high quality COVID-19 Sneez Guard Protector Screens. There are 2 types. One is a protector screen for retail counter tops, while the other is portable and suitable for office floors. If you would like one for your business, please do not hesitate to contact Mike on 087 697 4285
Protects staff from sneezes and other germs while dealing with customers.
Sits neatly on the countertop - no fitting required.
Manufactured in robust, clear PETG material.
Dimensions: H 740mm x W 620mm x D 200mm
Can also be utilised as a cash register protector.
Call or enquire for pricing
Call 087 697 4285 or Enquire Below
Portable Protector Screen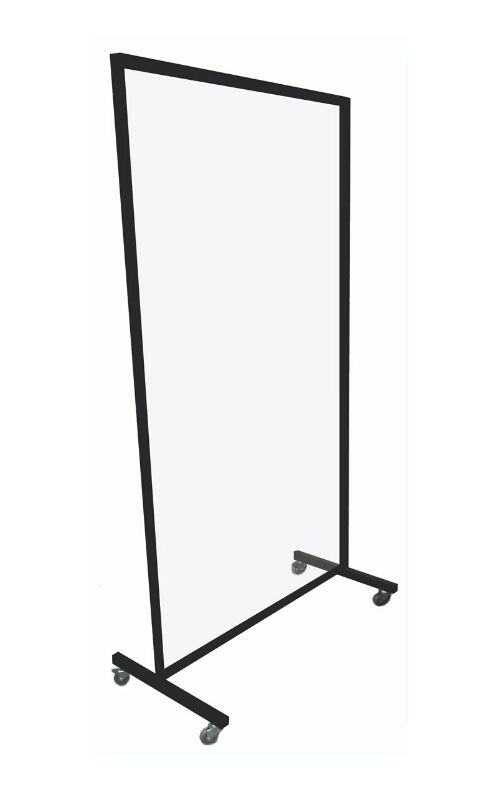 Sample Of Recent Point of Purchase Projects
At AcryFab Plastics we take great pride in delivering suitable solutions for our clients. We have the ability to provide you with a bespoke display unit in any shape or size using high quality materials ranging from Acrylic to Foamex.
Below you'll find a small sample of recent point of purchase displays we have created for clients in various industries such as jewellery, food, electronics, sporting goods and vaping.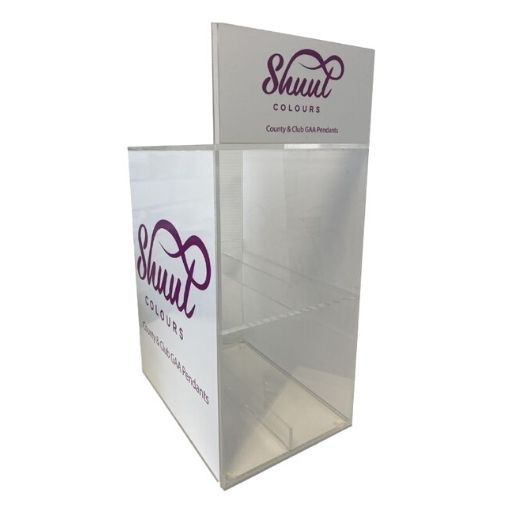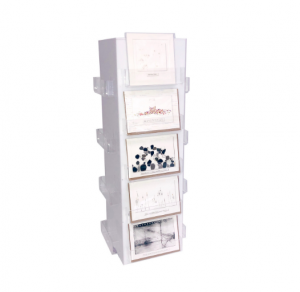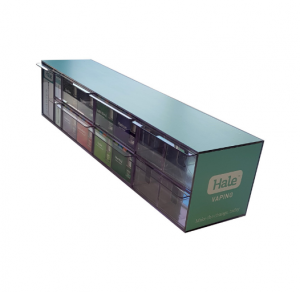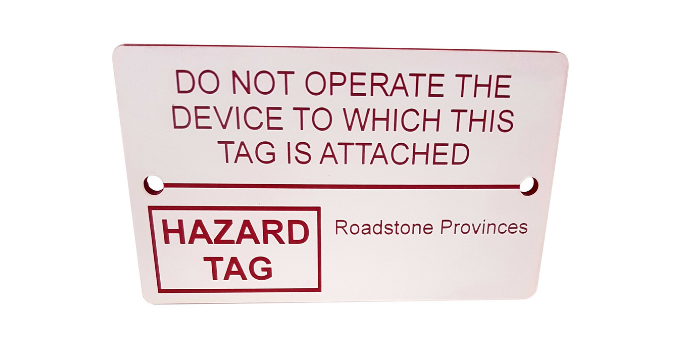 We can offer a bespoke solution for the Pharma/Medical sector such as dispenser units and much more. Contact us to discuss your requirements.
No Project Too Big Or Too Small
From small start ups to larger well known brands we love finding solutions to your problems. Get in touch with us today to discuss how we can design, fabricate and deliver display units to suit your requirements.